Massage Warsaw – Thai & Balinese Massages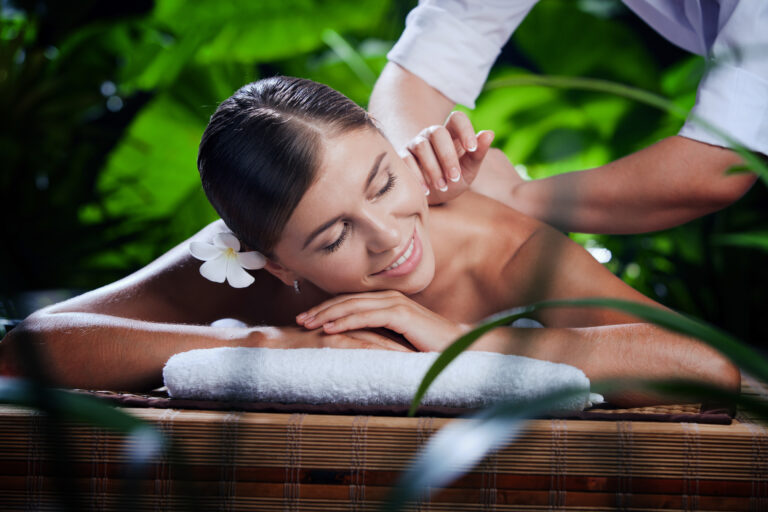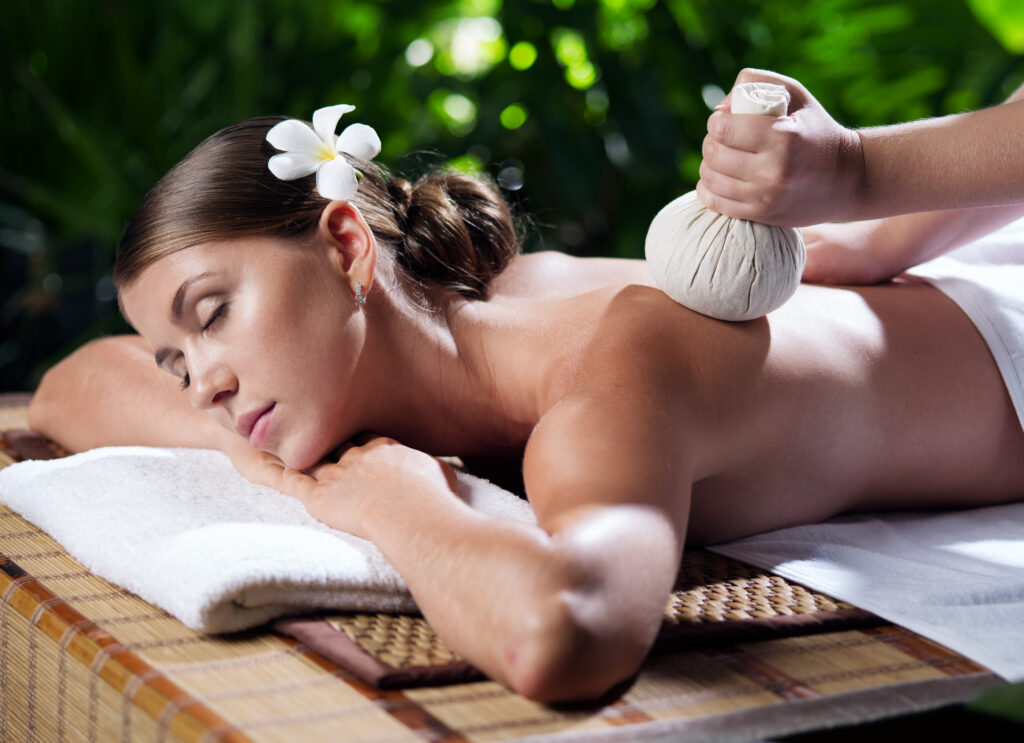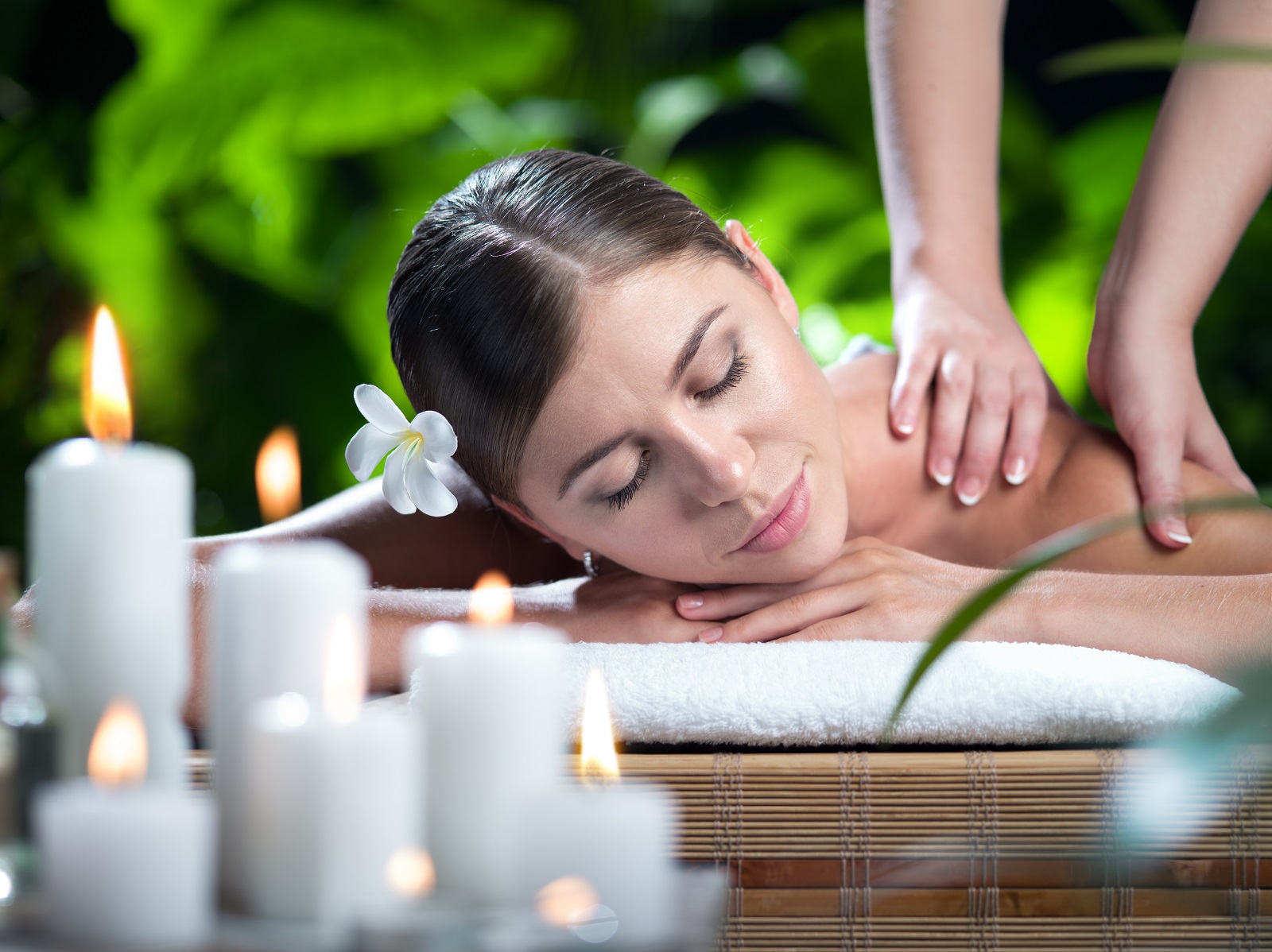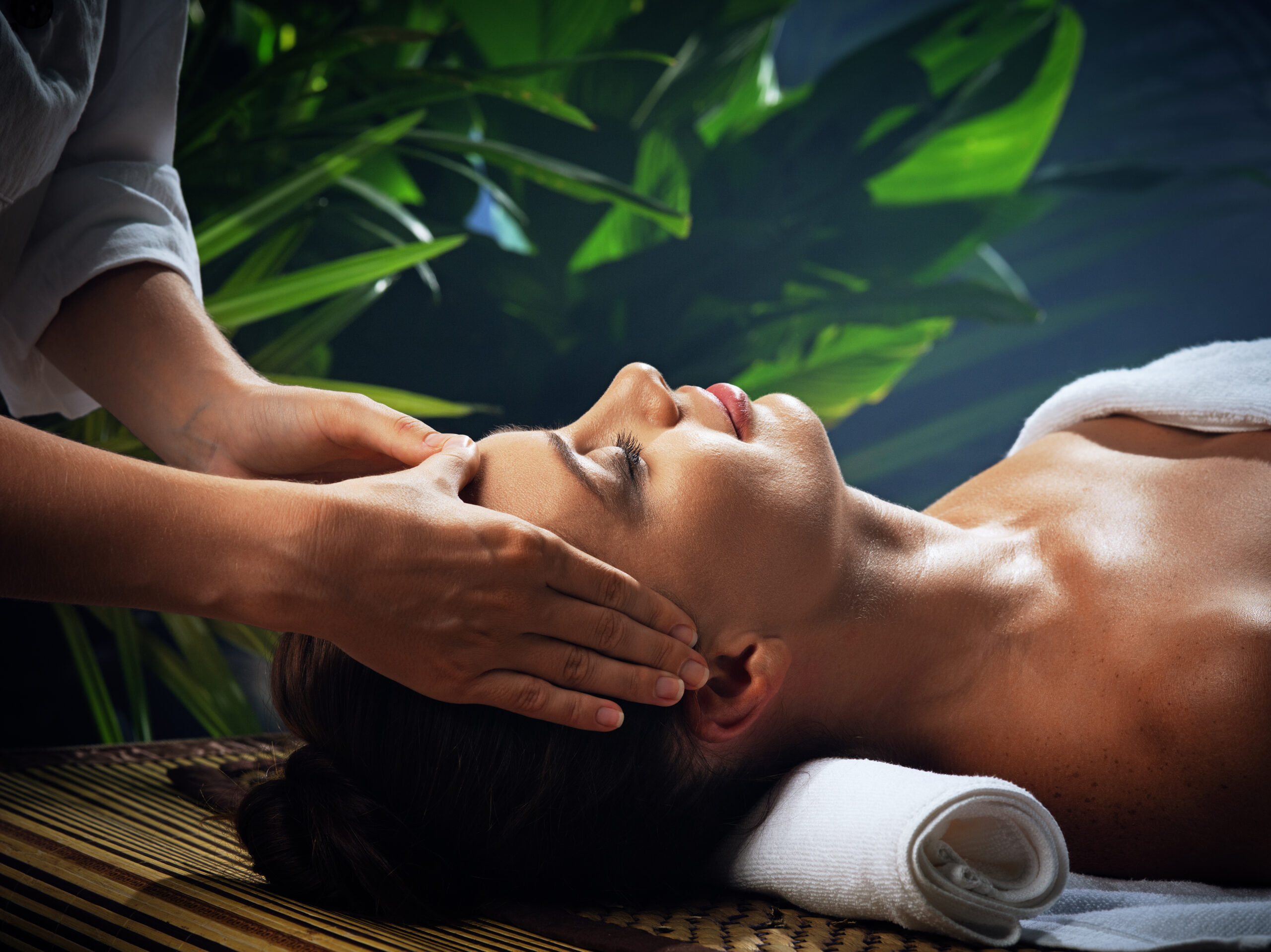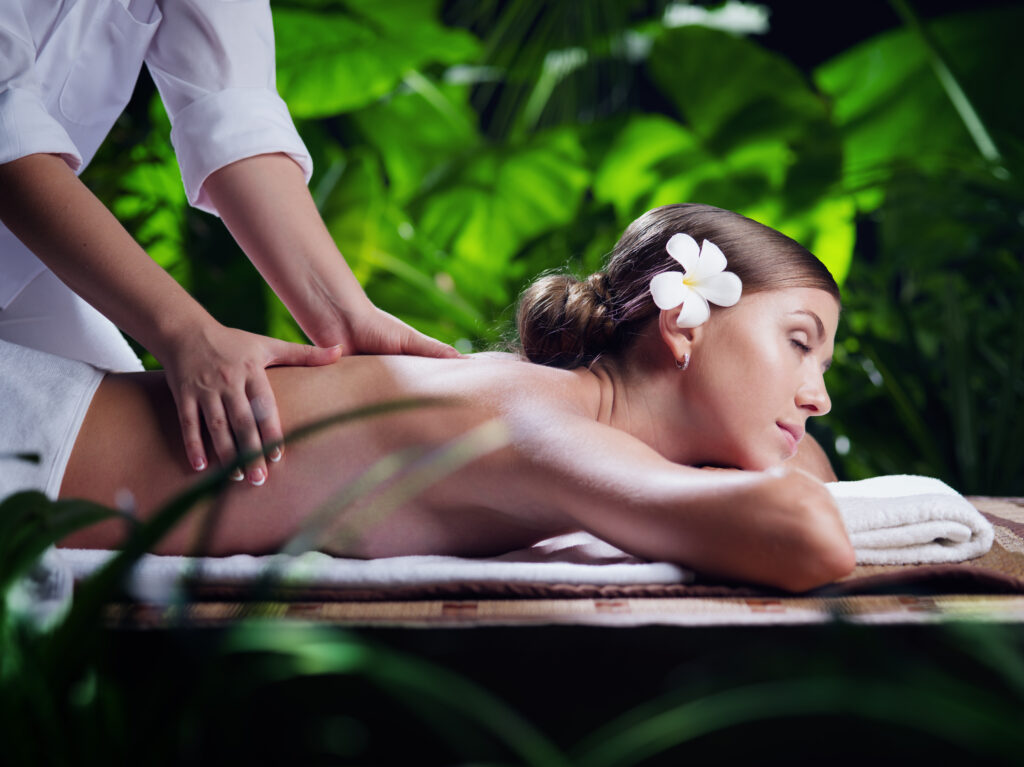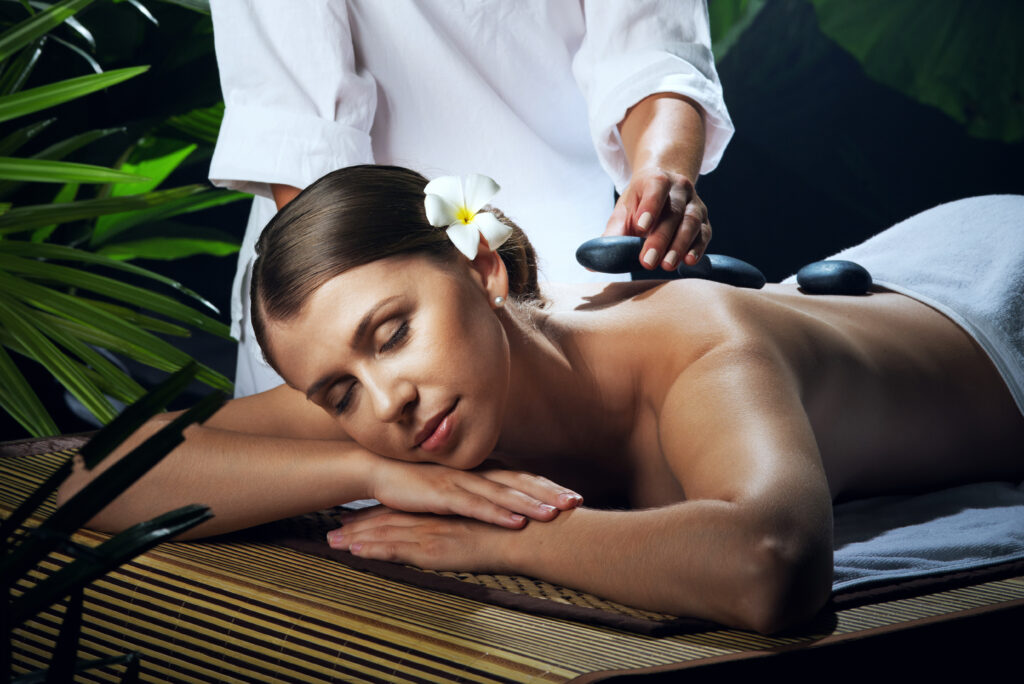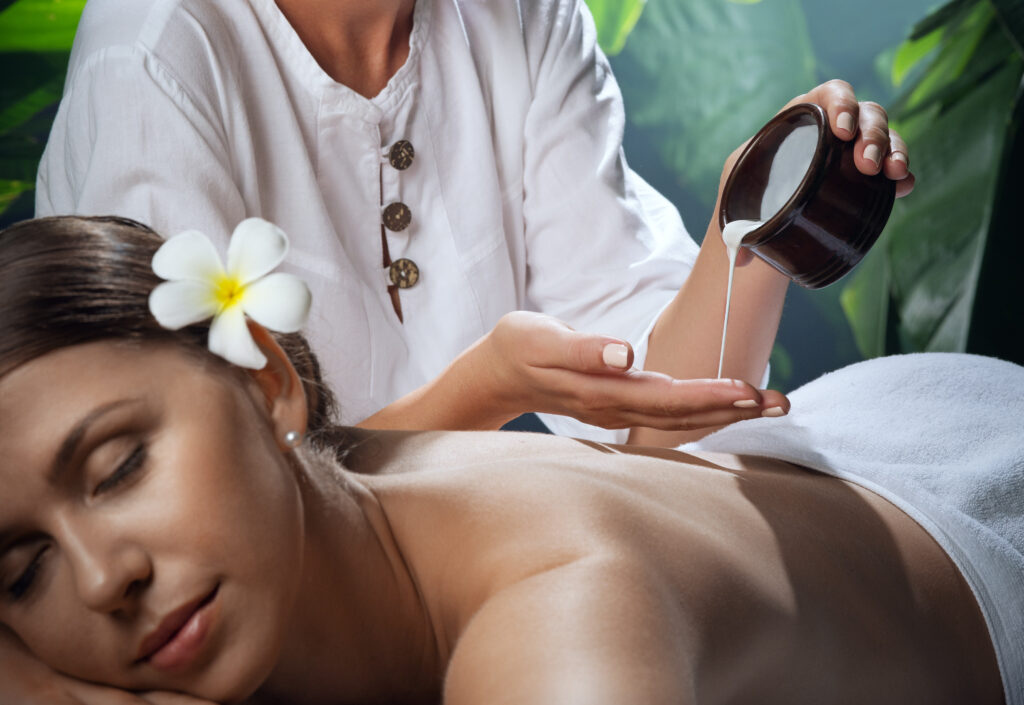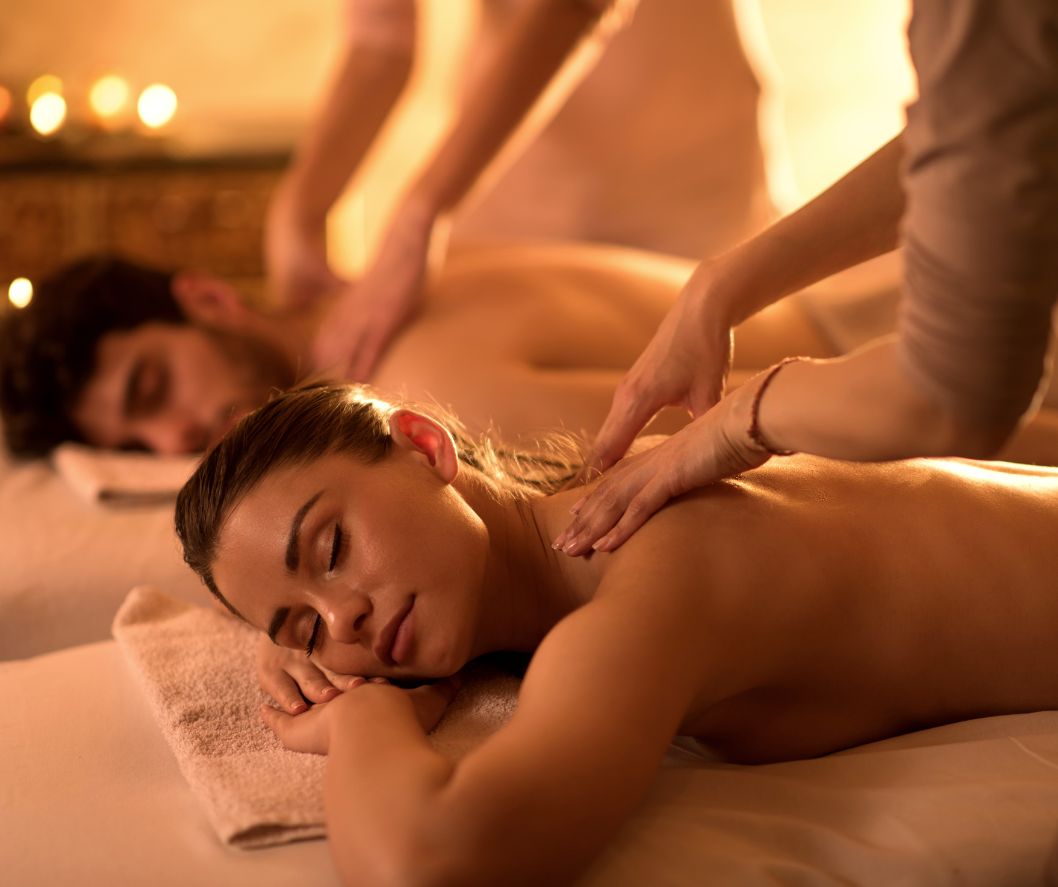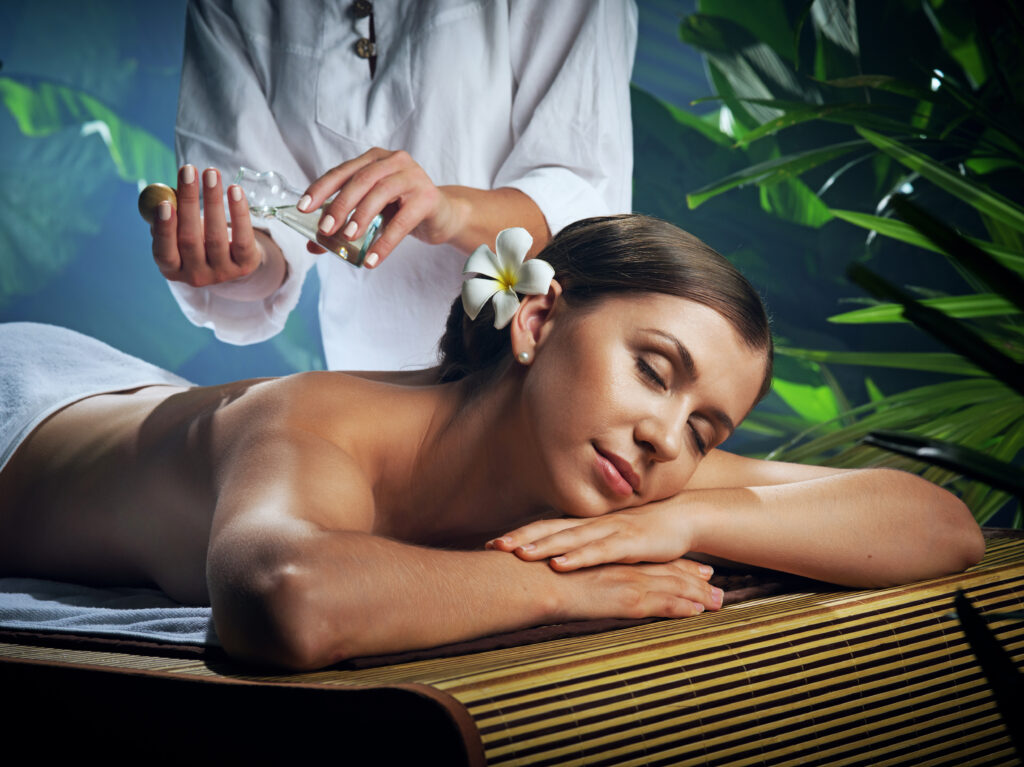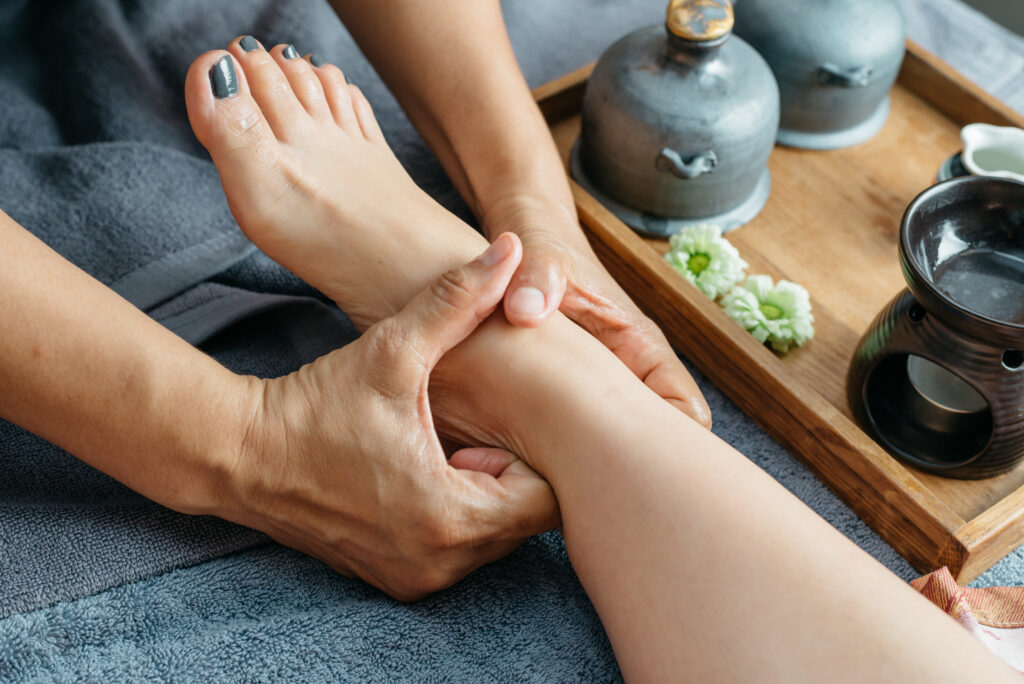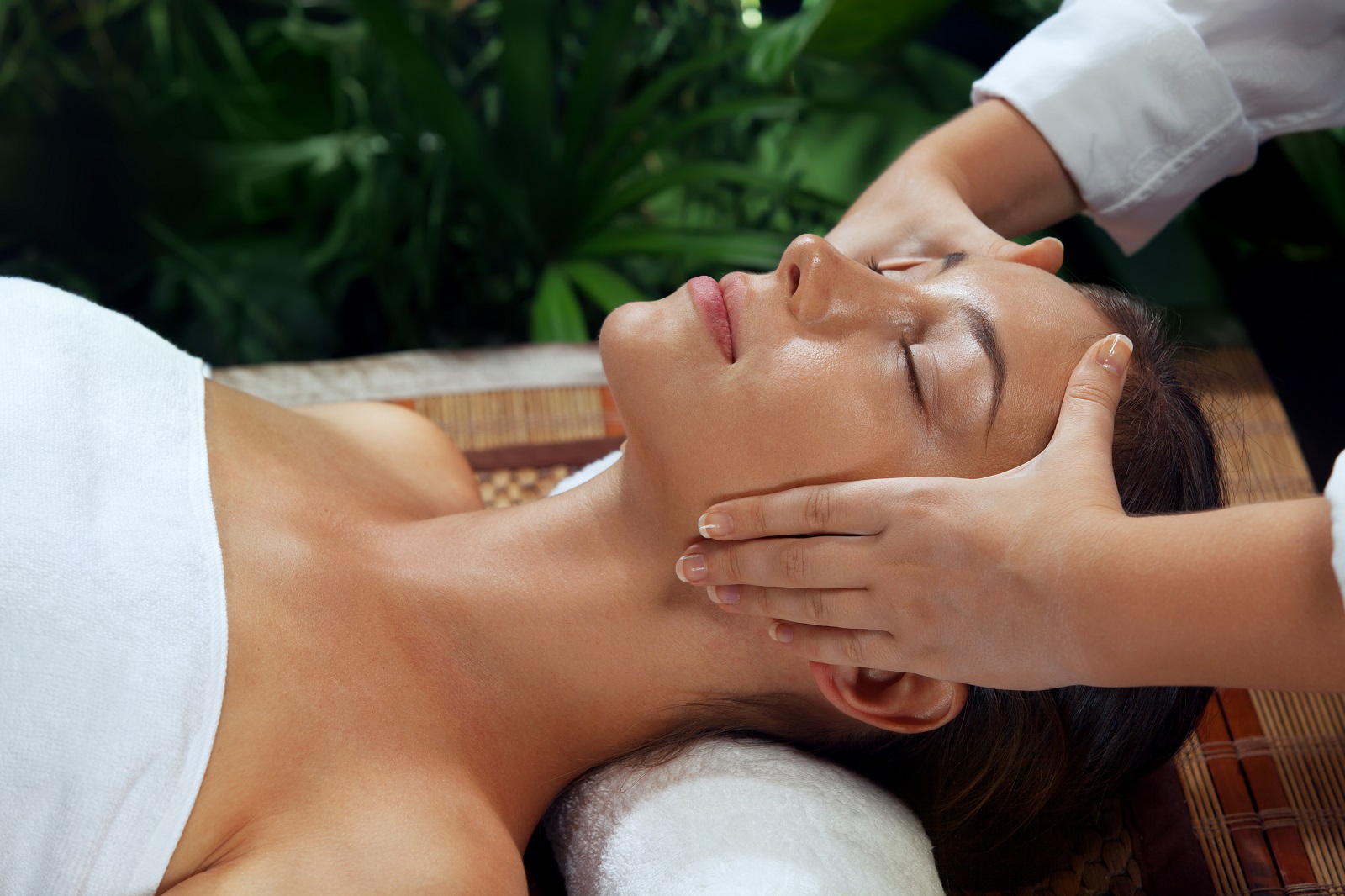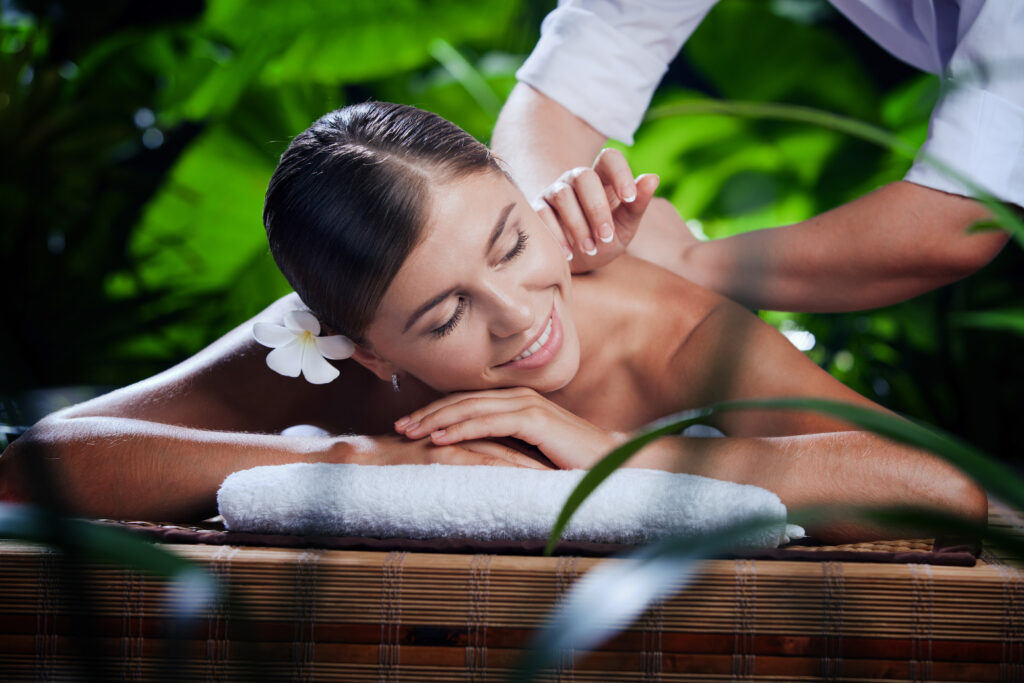 Oriental massages in Warsaw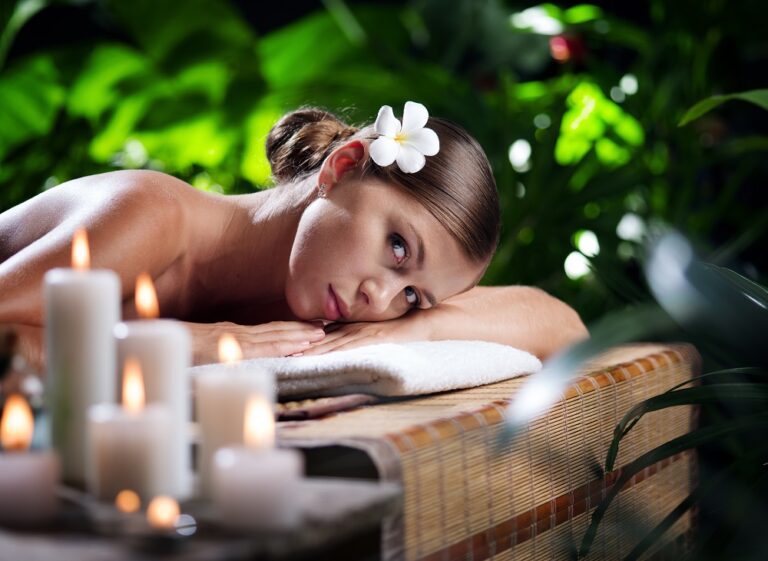 Discover Tajski Raj – a magical world of exotic and oriental massages that will take you on a long journey that will soothe your body and your senses.
In our salon you are bound to find a perfect massage for yourself or your loved ones. Our extensive offer of massages was prepared with attention to every detail. The most important place in the array of our services is occupied by the classic Thai massage and the Balinese massage – massages that draw from centuries of tradition.
When choosing a massage in Warsaw at Tajski Raj – you trust yourself in the hands of experienced massage therapists from Bali – a charming Indonesian island. Thanks to their skills, you will feel as if you were on a tropical vacation! Real oriental sensations guaranteed!
The massage takes place at intimate massage rooms filled with green to soothe your senses as well as a pleasant, exotic fragrance. During a massage session, our guests are accompanied by relaxing music.
Oriental massages enjoy a growing popularity. Up until recently, they were only available in the places of their origin, like local massage parlors and hotel SPA salons in Bali or in Thailand. Which makes it no wonder that they are associated with something faraway, not available everyday, from a whole different world.
Today the classic Thai massage or the traditional Balinese massage are treatments that are available around the world: at good hotels and renowned SPA salons. When you visit Tajski Raj, you can try the Balinese and Thai massage in Warsaw and experience an incredible adventure.
Thai and Balinese massage
The Balinese massage is intense deep massage that will work perfectly for those struggling with muscle pains, sleep difficulties or the feeling of being overworked. During a massage, specific spots on the body are compressed in order to reach deeper layers of muscles, stimulate the functioning of lymph and improve blood circulation. Thanks to use of essential oils, the skin gets regenerated, moisturized and nourished faster.
Book a relaxing Balinese massage in Warsaw today.
The Thai massage is also classified among the deep massages. It is a massage performed without use of any oils. The therapist performs the massage using not only their hands but also elbows, forearms, and sometimes even knees or feet. The intensity of pressure is adjusted individually. During a classic Thai massage, the patient is lying on a comfortable mattress placed on the floor.
Having a Thai massage is especially recommended for those who live a sedentary lifestyle, struggle with muscle tension or migraine pains.
A Thai and Balinese massage session is an incredible experience not only because of the massage itself, but also the setting. Thanks to use of essential oils that wrap you in a pleasant scent, relaxing music and oriental décor elements in the room – these massages make a kind of ritual that soothes senses, relaxes deeply and introduces harmony into your life.
Relaxing massage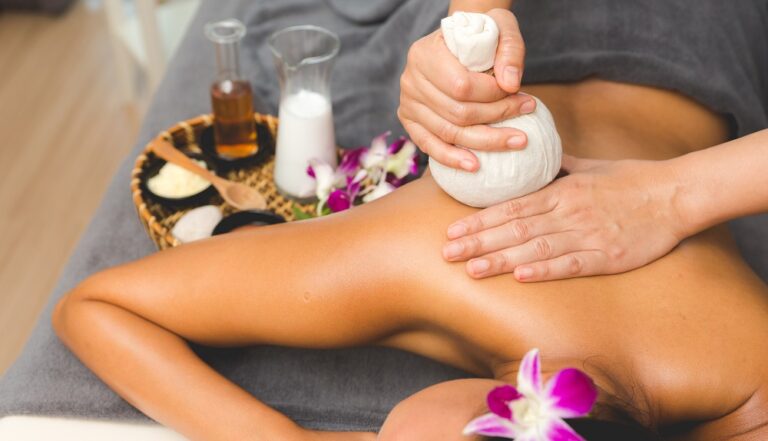 The Thai and Balinese massages belong in the group of relaxing massages with a high degree of intensity. For those who would rather use less intense treatments – we have prepared more delicate full-body or partial relaxing massages (the latter being for specific body parts).
Our massage therapists, on top of the adequate massaging method, also use such things during a relaxing massage as herbal stamps, essential oils or hot stones. The relaxing massage is a variant of the classic massage – its goal is to reduce muscle tension, eliminate back, neck and shoulder pain, relax the whole body, improve the circulation and lymph flow or to relax and emotionally calm the massaged person.
Professional hot stone massage is among the most relaxing and comforting massages. It is based on the theory of energy flowing through the body. Using it allows to achieve an inner balance, soothes muscle tension, contributes to minimizing the stress, has a soothing action on senses.
Oil massages or aromatic candle massages are the quintessence of gentleness. On top of the relaxing quality, massages of this type also come with many more advantages, such as being very beneficial for the condition of skin. Delicate movements of the therapist's hands allow to achieve a blissful state, deep relaxation and calm.
A relaxing partial massage, such as arm, back and head massage or foot and leg massage allows to work topically – in the place where we're experiencing the greatest discomfort. Our massage therapists are perfectly aware of how to massage and compress specific body spots in order to bring relief and eliminate the sensation of fatigue, or even alleviate pain.
Massages for two
A massage for two is an original idea for a wedding gift, Valentine's Day or simply spending time with the loved one. Moments of relaxing together during a Thai, Balinese or oil massage will help break away from everyday responsibilities and worries.
A massage session for couples is an opportunity to talk with each other in a pleasant atmosphere or to stay silent together and enjoy the relaxing music, atmospheric candles, oriental aromas and the incredible spiritual experience.
Of course a massage for two can be spent with a friend or some other person worth sharing moments of relax with, as an opportunity to catch a break and spend some quality time together. Our therapists will make sure that the visit to our parlor is an unforgettable experience that will leave you craving for more!
Professional massage in Warsaw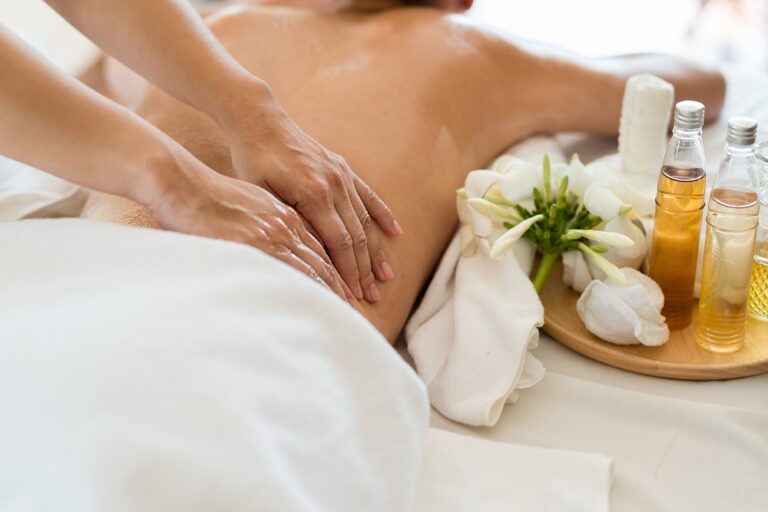 We invite you for a unique massage in Warsaw at the new SPA salon located at Jana Kazimierza 25A (Wola, Warsaw).
We guarantee top quality services and consideration for the comfort of our customers. Pretty soon, new massages will be added to our offer, such as Lomilomi massage or massage for pregnant women.
Give yourself a bit of luxury and relaxation, and your body and mind will be grateful!
It is also a good idea to use our vouchers for a relaxing massage, such as the relaxing herbal stamp massage or the hot stone massage. It's a great gift idea for a loved one – to be used at our intimate Thai SPA salon.
We can also help organize time full of incredible, oriental sensations for bachelorette parties or intimate visits to a Thai SPA among friends. A Thai and Balinese massage salon just for yourselves – only at Tajski Raj!
We have a great pleasure to invite you for a Thai and Balinese massage in Warsaw!