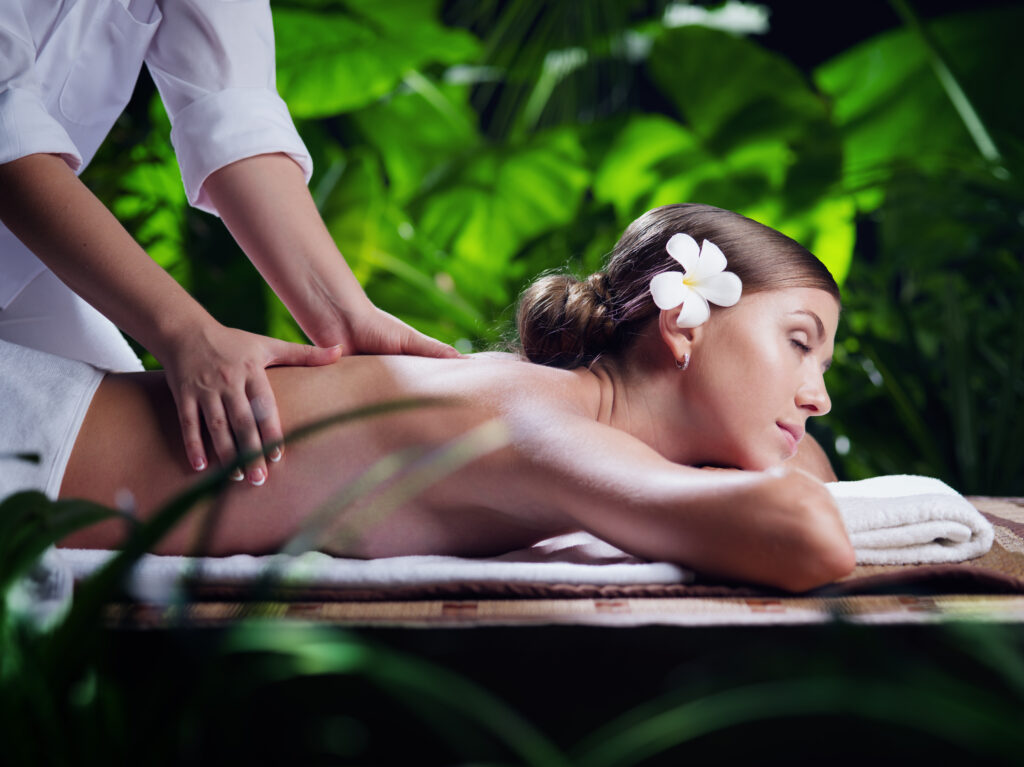 Balinese Massage Warsaw
Balinese massage originates from the islands of Bali and Java. It combines elements of reflexology, aromatherapy, acupressure and ayurveda. During the session, the masseur applies moisturising and nourishing essential oils which penetrate deep into the skin.
The masseur uses their hands to press on specific areas of the body in order to reach the deeper layers of muscles and stimulate blood and lymph circulation. By pressing, stretching and rubbing the tissues, energy channels are unblocked and bring the body into a state of energetic balance and tranquility.

Balinese massage is one of the most relaxing forms of massage. It is performed on a mattress or on a massage bed, usually in a lying position.
Benefits of Balinese massage:
Improves blood and lymph circulation
Improves the quality of sleep
Relieves migraine pains
Provides deep relaxation
Relieves stress and muscle tension
Strengthens the immune system