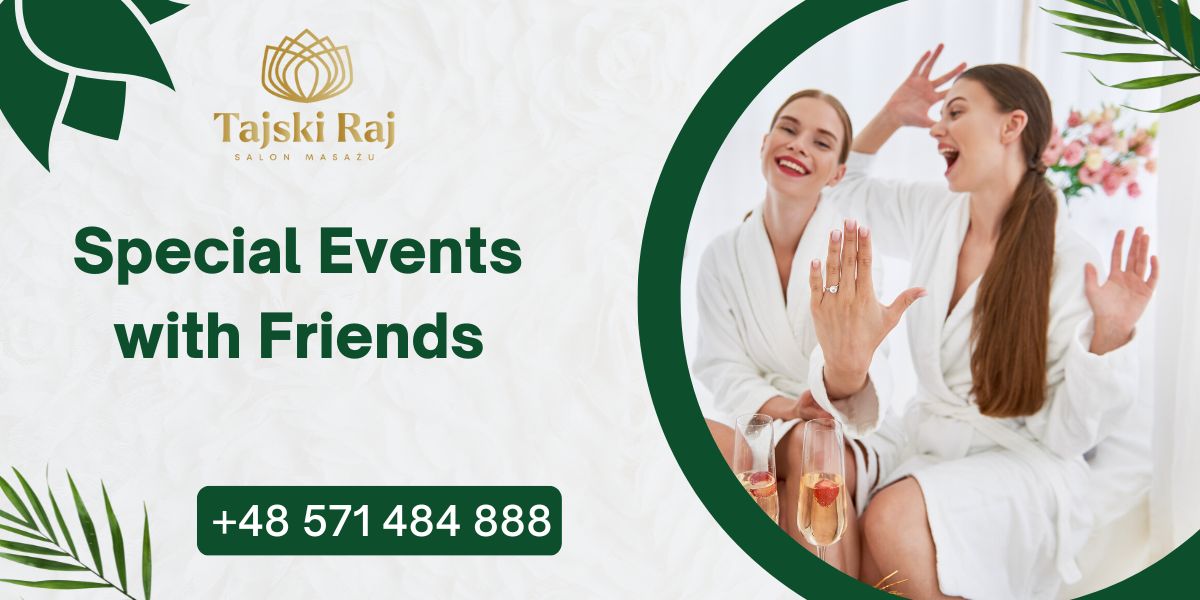 Special events at the SPA salon
Are you looking for an idea for a bachelorette party, a get-together with friends or a girls' night out?
Our massage salon is a perfect place. You will be able to de-stress, recharge your batteries and have a great time among those close to you.
By candlelight, surrounded by the aroma of oils and music from far corners of Asia, you and your friends will be able to forget about everyday life and completely indulge in a moment of relax and tranquility. Our massage therapists will make all worries go away, soothe your senses and help you relieve tension.
Throughout the event, you will have the whole salon just for yourselves, which will ensure full comfort and intimate atmosphere. On a special request, we provide sweet and/or salty snacks, wine and beverages or decorations.
The cost of organizing an event depends on the number of people, duration, selected treatments (check the massage Warsaw tab) and individual needs.
To discuss details, contact us by phone at +48 571 484 888 or send your inquiry to kontakt@tajskiraj.pl.